Today's Menu In Hell's Cafeteria
---
STYLE INVITATIONAL STATS & STUFF

Current Contest*


Ears No One Read

Loser Index 2001*


Our Stats imporved 3/2/03


Our Stats FAQs imporved 5/23/02


Past Winners

SI Archive, Old Style*


SI Archive, The Restoration*


The Weak Week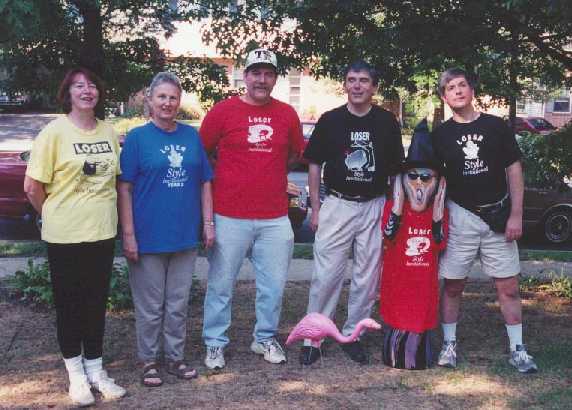 Latest Imporvements
Stats Updated
As of Week 562, from The Washington Post edition of June 13, 2004. Click here for details.

(thrown up by Grace Fuller 6/14/2004 07:13:03 PM)
Stats Updated
As of Week 561, from The Washington Post edition of June 6, 2004.

(thrown up by Grace Fuller 6/10/2004 11:11:27 PM)
Loser Olympics
The Loser Olympics will be held Sunday, June 6, rain or shine. We have indoor events we can concentrate on.


(thrown up by Sandra Hull 6/5/2004 02:53:48 PM)
---
This site is not associated with The Washington Post Co. in any way, shape, manner, form, aspect, regard, or other applicable synonym.
So don't whine to us if your paper is late.

* Denotes external link. By following it you will be leaving www.gopherdrool.com. Don't forget to come back. We worry so much when you're away. Yeah, right.
Counter, schmounter! We know who you are and what color underwear you have on. <!script language="JavaScript" src="http://m1.nedstatbasic.net/basic.js">
(We had 24,579 hits at this page alone between 9/17/1998 and 5/6/2001! So there, nyah.)